Trimble Site Controller Software – measure and set-out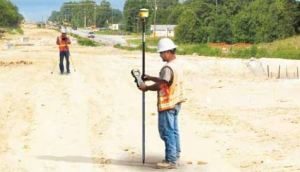 Last week we introduced Trimble Site Controller software and gave an overview of what the latest version, 3.4, can do for civil and construction applications.
This week Shaun Gray, Construction Systems Support, is back to show us just how simple the system is to use, with examples from the measure and stake (set-out) mode. If you're in the field, this means you'll get through your work faster and with less need for support. If you run a field crew or you're in operations, this means projects being completed more quickly and accurately with less rework, ultimately costing your company less. When the information gathered out in the field is fed back into Trimble office software the opportunities for making your project more efficient are endless.
Trimble Site Controller Software – Measure mode
With the advanced measurement module in Trimble SCS900 version 3.4, you still have five 'quick code' panels with your most used on site features, for example 'PFHP' for Fire Hydrant. But now, once your survey becomes more detailed, you can have up to 35 codes displayed, making it much easier to change from one feature to the other.
To show you how this makes everything really simple, here's how this plays out when carrying out a Digital Terrain Model (DTM) survey focusing on utilities.
1. On the map screen you'll already notice the five quick codes displayed on the left of the screen.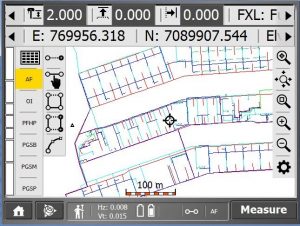 2. Select the top left tab where it shows multiple panels and all relevant codes will show up for that group. A group could be roads, utilities, structures etc, in this case it's utilities. You can also show 'all codes'.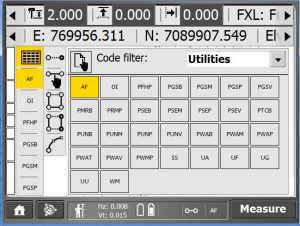 3. To customise the five quick codes – ones that you'll use all the time – you can drag and drop from the panel of codes shown

4. All you need to do now is select the code and measure

This example of using the advanced measurement module shows just how quick and easy it is to navigate around SCS900 version 3.4. This means you can quickly get on with the field work you're there to do and get it right first time.
Trimble Site Controller Software – Stake (set-out) mode
Now with a 'tap and hold' function available whenever you're on the map screen, stake mode or set-out mode is also incredibly simple to use. We'll show you what we mean by using the example of staking out a line:
1. Using the tap and hold function, tap and hold your line (this could be a road or a point). Select whether you want to stake the line or use it as a reference line.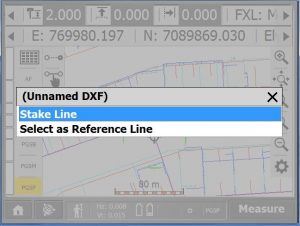 2. Then select which chainage you want to start at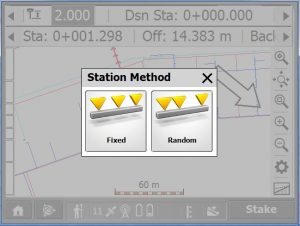 3. When the map screen shows up, there are more options you can choose. To the left of the stake tab is the method of stake out, this gives you the option of random or fixed intervals.
4. There are two ways to change the offset settings of the line:
a) Select the Trimble button next to the home button and then go to 'settings', 'line settings' and changes can be made there.
b) If you configure the info bars along the top to have Stakeout Line Offset H or V, you can then select the tab and it will take you directly to the Stakeout line settings page.
So, as you can see with the examples above, Trimble Site Controller Software – SCS900 version 3.4 – is incredibly simple to use, meaning field crews are more efficient and accurate and can produce better quality data for use in the office.