The Trimble Experience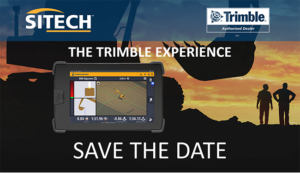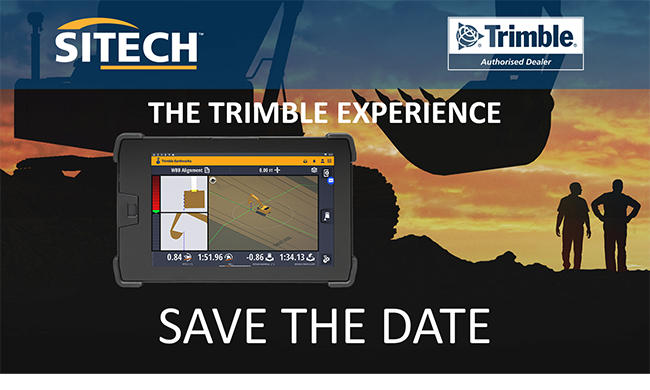 Adelaide Event - September 12
Join SITECH and Trimble for this not to be missed open day.  Try out Trimble Earthworks with Automatics on an excavator and get the chance to talk to experts in the field.
The day will be jam packed with information and live demonstrations, and we're excited to be joined by Kobelco and Hitachi representatives.
Agenda
Where:    Heaslip Rd, Waterloo Corner SA (Next to Hume Doors and Timber)
8:30   -    Open
10:00 -    Infield Designs - Dillon Harding
11:30 -    Trimble Stratus - Lorenzo Forte
12:30 -    Lunch
1:30 -      Excavator Payload - Darren Sibley
2:30 -      Siteworks - Dillon Harding
4:00 -      BBQ and drinks
(Subject to change)
To be kept up to date just click below to register your interest.

Trimble Monitoring Solutions