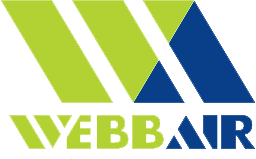 Two Heavy Weights Join Forces
An alliance between two industry leading providers of technology for the construction, earthmoving, mining and rail sectors is set to revolutionise the industry.
SITECH Construction Systems and Webbair have entered into a memorandum of understanding that will deliver to the market a complete technology solution offering encompassing productivity, safety, plant protection and more.
The partnership was initiated when both organisations recognised the other's positions as best in their fields.
READ MORE....
Webbair takes cutting edge technology and designs and adapts it to Customers requirements of machine control needs, this includes safety control systems for Height Limiting, slew and Virtual wall, Increasing a machines Lifting capabilities whilst taking into consideration the Australasian Standards of AS1418.8 and AS1418.5. GPS Guidance, Dredging Solutions, and control of Custom attachments.
Our Office
17 Keppler Circuit
SEAFORD  VIC  3198
P:           1300 092 995
Web:       webbair.com.au
Email:     sales@webbair.com.au