Onsite training brings bespoke manual to life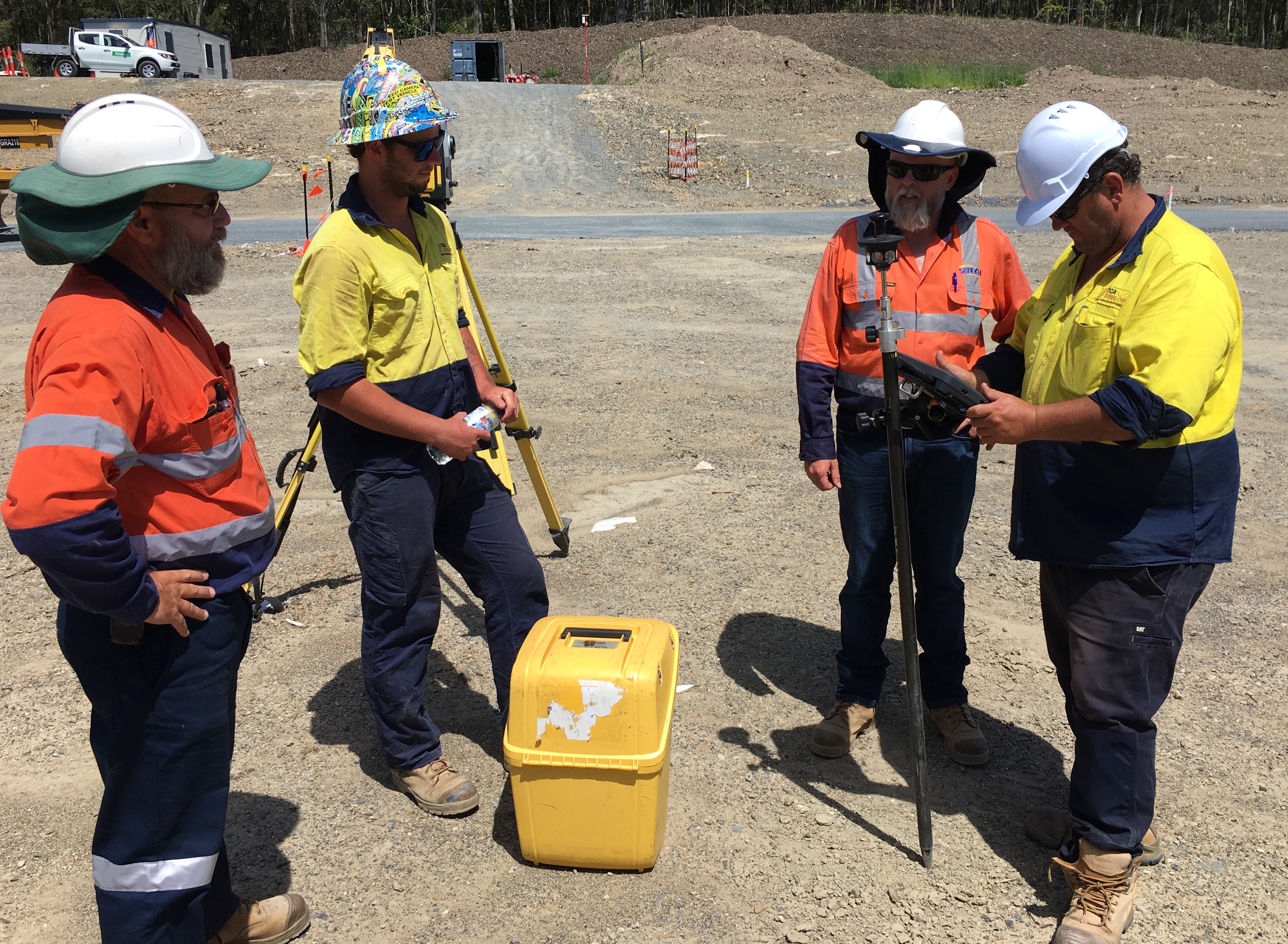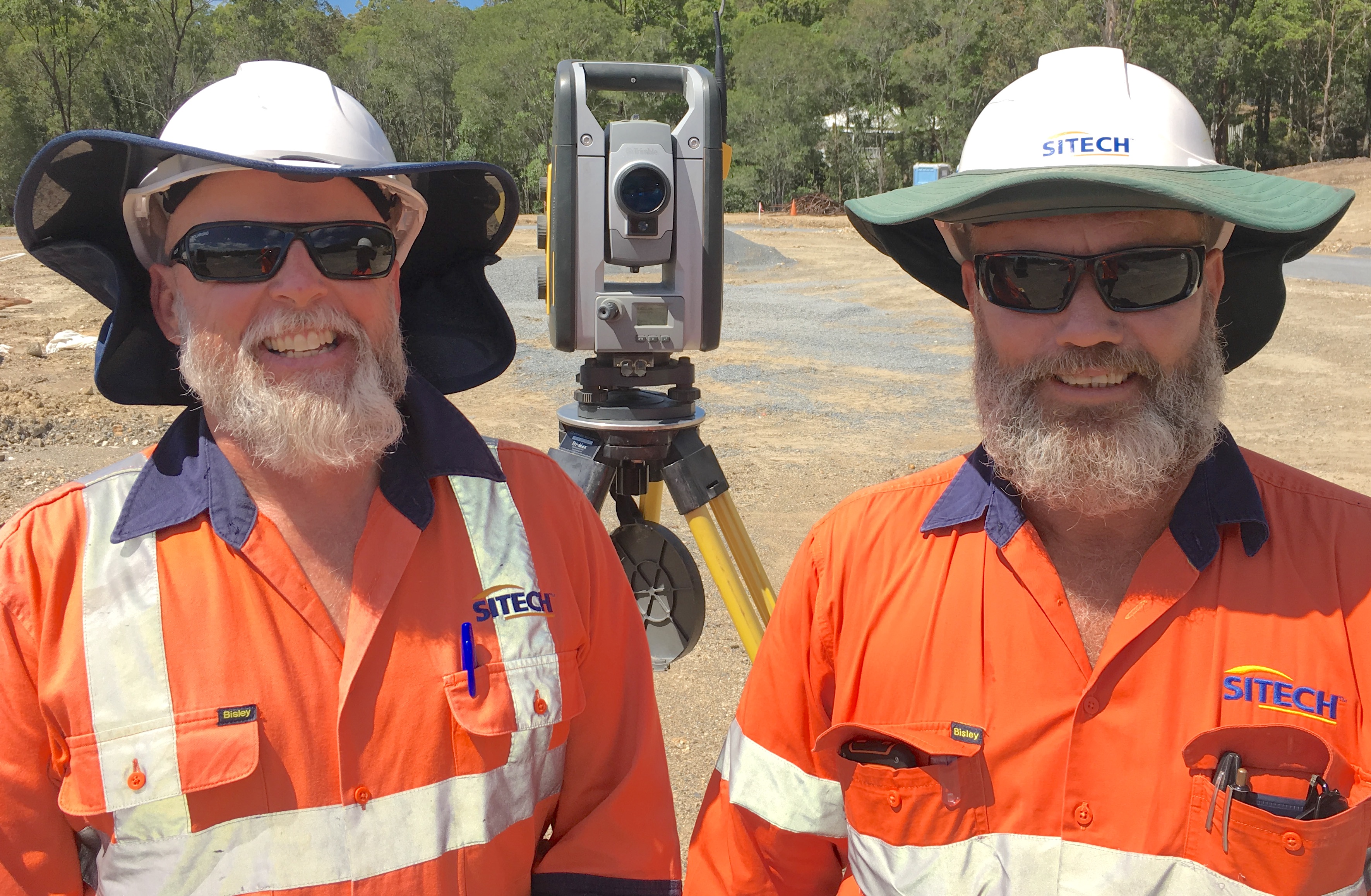 While many of us were perhaps having a slow start to the new year, two SITECH trainers and a group of surveyors and grader operators hit the ground running with a two-day workshop in the Gold Coast Hinterland in Qld.
The sessions were held in January at a civil site at Upper Coomera for surveyors from Survey Management Solutions and operators with CCA Winslow.
The aim of the training was to refresh and revise the group's skills and knowledge of both the SCS900 and GCS900 software packages from Trimble and how they work and interact with the Trimble Total Station.
At the basis of it all were new manuals created by SITECH product support representatives Shaun Gray and Jim Skelhorn which, as Shaun explained, were specifically created for SMS and CCA Winslow to make life easier for everyone.
"The manual contains all the info we know these guys need specifically for the work they do," he said.
"Because it has been customised for them they now don't have to wade through the whole manual looking for what they need.
"It means less downtime – and we are only able to do this because of the solid and long-term relationships SITECH has with the companies."
Part of the training involved the surveyors getting to know GCS900 (which is aimed at the operators) and the operators with SCS900 (surveyor orientated) so that both groups understand how the other works, potentially leading to more seamless operations.
"An example of that would be the surveyors seeing how the info from SCS900 is handed over to the machines for machine guidance," Shaun said.
"It gives them a greater appreciation of how the information they gather and create translates, in this case, into the actual operation of a grader.
"The sessions also gave the guys the chance to ask questions and to explore aspects of the software and hardware they perhaps hadn't fully exploited before.
"Everyone involved has been using the system and software for some time, so the sessions were really about fine-tuning and sharing knowledge."
SITECH undertakes such training on-site on a regular basis. If you would like further information on training available for your operation, contact your local SITECH rep to find out more.
https://sitechcs.com/wp-content/uploads/2022/06/Logo_SITECH_b-300x113.png
0
0
SITECH
https://sitechcs.com/wp-content/uploads/2022/06/Logo_SITECH_b-300x113.png
SITECH
2018-02-16 09:01:46
2018-02-16 11:16:18
Onsite training brings bespoke manual to life