VisionLink is becoming more mobile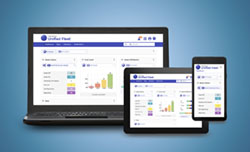 VisionLink, the suite of applications designed to help you get better results from your machinery has received a facelift. The rebuilt VisionLink telematics dashboard is designed to work better with smartphones and tablets.
VisionLink takes advantage of the telematics devices probably already installed on your construction equipment. These devices collect valuable information that can be viewed and used in VisionLink applications, allowing you to measure and improve your construction fleet's hours, utilisation, fuel burning, idling, health, maintenance and productivity.
The redesigned VisionLink telematics dashboard features a responsive website design, allowing it to provide its full feature set and information layout across both computers and mobile devices. It looks the same no matter which device you access it on.
It also loads faster and displays the data in a much easier to read format, less cluttered and with graphs instead of spreadsheets. This gives you the diagnostics at a glance. VisionLink now features an infinite scroll, which loads new data as you scroll down, meaning no clicking between pages.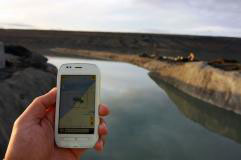 The new VisionLink also has a much higher level of customisation than the old version. You can now choose what information you see on the screen and in what order. You can also tailor the alerts you receive and the types of reports that are sent to you.
Plus there's no need to worry about everything coming to a screeching halt as you learn the new dashboard. The VisionLink current version will be kept on in an online app called VisionLink Legacy. Users will be able to hop back and forth between VisionLink Legacy, and the new version with a single sign-on simply by switching tabs in the browser.
Learn more about the new VisionLink on the website.
0
0
IT Support
https://sitechcs.com/wp-content/uploads/2022/06/Logo_SITECH_b-300x113.png
IT Support
2016-04-20 11:24:41
2016-07-14 15:52:41
VisionLink is becoming more mobile