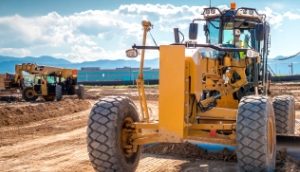 We're proud to have launched a brand new website for SITECH Construction Systems this week! This will become the platform where we'll share everything about our business and tell stories about our customers using technology to get the best results for their business and the wider community.
Have a hunt around the pages and you'll find information about who we are and what we do, our solutions and the services, support and training we provide. You'll also find news and events, career opportunities with us and much more. Make sure to keep coming back to stay on top of  industry-related news and SITECH Construction Systems' customers stories.
We're really looking forward to growing this content over time to make this website a useful resource for you and your business.
More about SITECH Construction Systems
SITECH is the global Trimble brand name for dealerships who distribute site-wide solutions to heavy civil and mining contractors and SITECH Construction Systems is the dealer for Eastern and Central Australia. Our experienced team understands how to apply innovative technology to effectively solve the biggest challenges on your job site, and will work with you from concept to completion to understand and support your specific project needs.
At SITECH we leverage Trimble Machine Control technology and Trimble's complete portfolio of Connected Site Solutions to improve the productivity and efficiency of your projects through all stages of the construction lifecycle. Our technology leads to significant improvements in your project workflow, dramatically increases your production, and will improve your accuracy all while lowering your operating costs.
Our technology is recognised globally as the leader in accuracy, reliability and improving productivity through:
Design and data services;
2D and 3D excavating, grading, compaction, and paving machine control systems;
Site positioning systems;
Construction and asset management;
Having a comprehensive dealer network and employing industry experts to supply the on-site support critical to your success; and
Offering a wide range of rental equipment.
All our technology is enabled by Trimble's Connected Site Solutions which allow all data to be electronically synced between the field and the office, increasing productivity and accuracy. Whether you work in general construction, earthmoving, civil engineering or mining, the solutions we can offer you at SITECH give you more control and understanding of your job site.