Kobelco, Trimble partnership a clear winner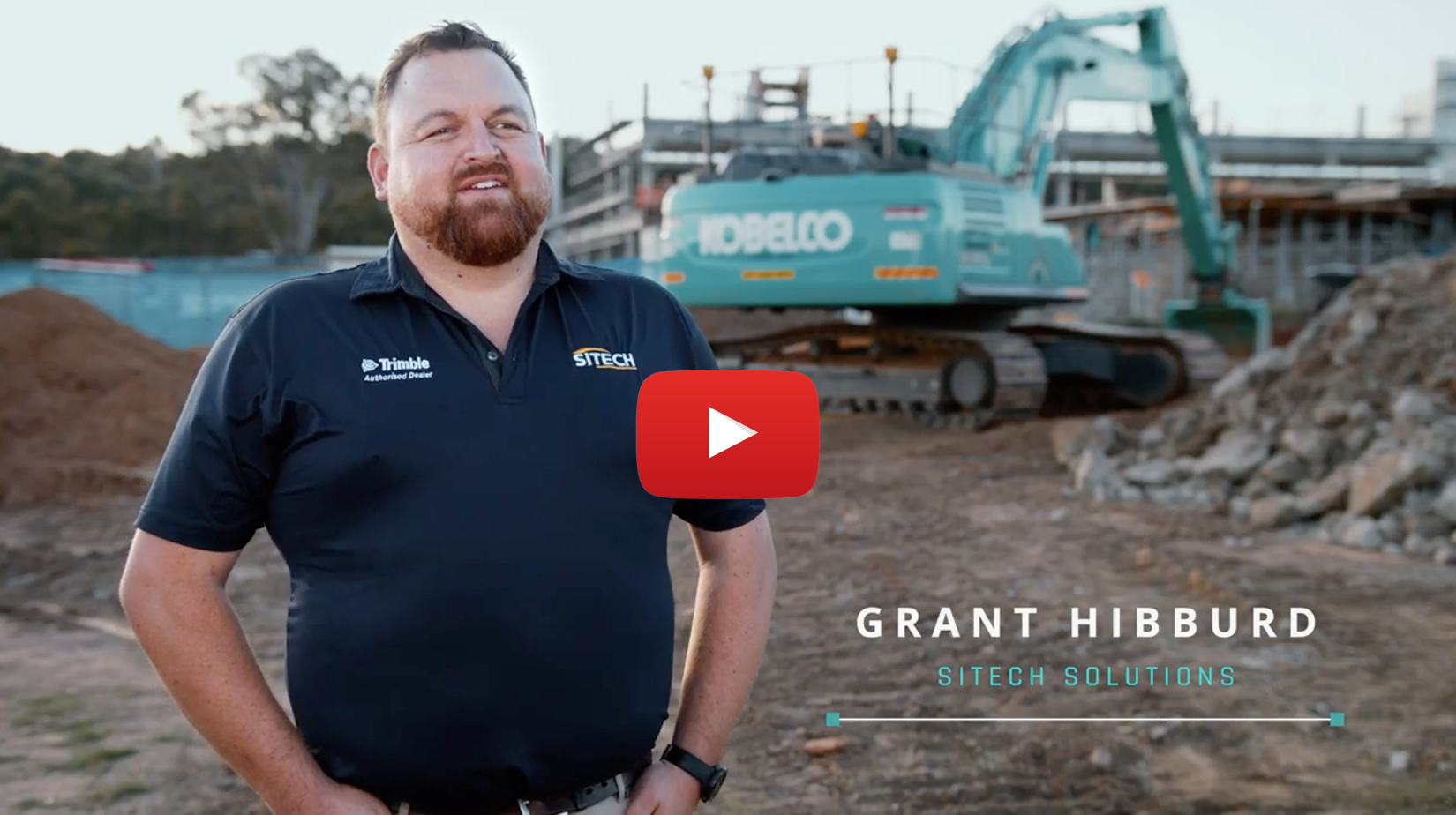 One of the world's largest manufacturers of earthmoving equipment last year teamed up with Trimble to take its machinery to the next level with the introduction of a Trimble Ready option.
You can learn for yourself how that partnership can benefit your operations with this video created by Kobelco and SITECH Solutions.
The option is available for select Tier 4 Final Kobelco excavator models in Australia and New Zealand.
With a machine control system using automatic, the machine automatically controls the position of the bucket and the boom when operating in a semi-autonomous mode.
All that the operator needs to do is position the machine and simply pull back on the arm control stick where he wants to cut the grade.
The system will stay on grade automatically controlling the boom and the bucket to keep the cutting edge perfectly on grade according to the site plan. It even works with tilting buckets and tilt hitches.
Trimble's SITECH global distribution network provides installation services, personalised training and local technical support for the Trimble Earthworks Grade Control Platform installed on Kobelco excavators.
SITECH dealers understand how to apply Trimble Connected Site solutions across the construction site's operations to effectively improve on- and off-machine productivity.
Select Trimble Ready Kobelco Tier 4 Final excavators are now available in Australia and in New Zealand through Kobelco's extensive dealer network. The Trimble Earthworks Grade Control Platform for excavators is available in Australia and in New Zealand through the SITECH dealer channel.
To learn more, contact Kobelco at Kobelco.com.au and SITECH at sitechcs.com or call 1800 SITECH.
[siteorigin_widget class="SiteOrigin_Widget_Image_Widget"][/siteorigin_widget]
https://sitechcs.com/wp-content/uploads/2019/06/Screen-Shot-2019-05-31-at-1.16.12-pm.png
924
1650
SITECH
https://sitechcs.com/wp-content/uploads/2022/06/Logo_SITECH_b-300x113.png
SITECH
2019-06-19 15:03:49
2019-07-16 13:06:48
Kobelco, Trimble partnership a clear winner